The Swedish säckpipa that I make and plays originates precisely from the bagpipe of the deep forests of western Dalarna. It goes back to the Middle Ages and has been passed on through oral tradition. All the pipes are turned from Swedish birch. They are drilled with a straight hole with a diameter of 6 mm. The bag is sewn from vegetable tanned calf-leather and made airtight with a special kind of silicone which is spread on the inside before the bag is sewn together. This way, the bag doesn't have to be stopped up once a year. I made my first bagpipe 35 years ago and it is still airtight.
The size of the bag inflated is 660 x 330 mm.
Price of the bag: 4000 SEK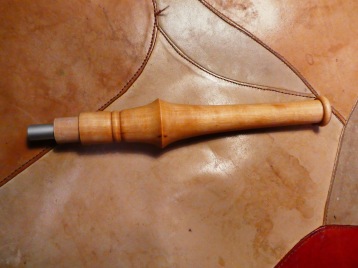 The blowpipe in birch includes an aluminum tube. That makes it maintenance free and minimizes moister problems. It's also includes a rubber valve. There are three lengths:
"normal adults" 180 mm Price: 800 SEK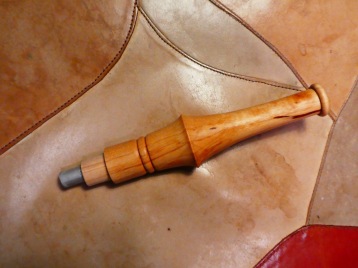 "small adults" 150 mm Price: 800 SEK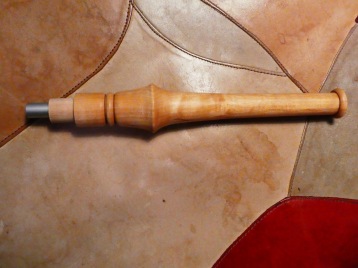 "long adults" 200 mm Price: 800 SEK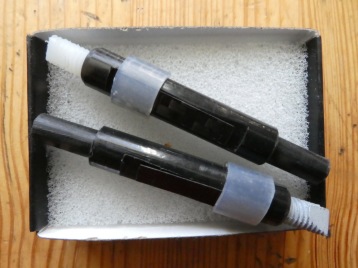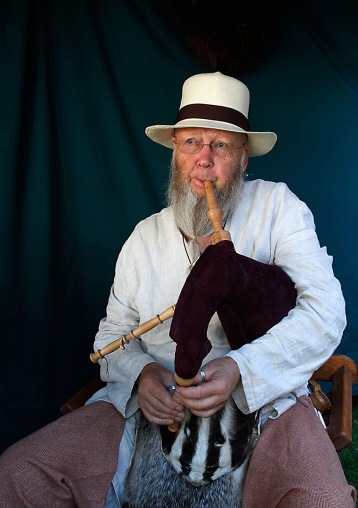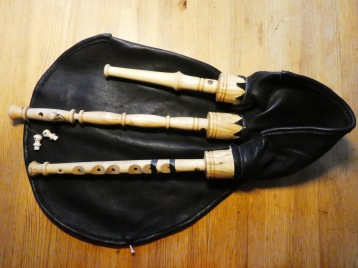 I make one size of the bag in the Swedish Västerdals pôsu (bagpipe). This instrument costs in basic design (A-G) 9000 SEK (incl. carbon fiber reeds) Normally in stock, wich meanes I can send it immediately. F-pôsu (9500 SEK) you maybe have to wait for. The parcel you get includes complete bagpipe include carbon fiber reeds and a booklet with fingering and easy handling of the reeds. The bagpipe is ready for playing when you unpack it.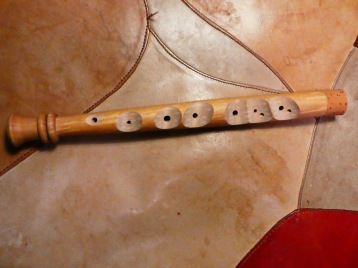 The chanter works i four keys and is easy to tune to the drone. "The bell" In the bottom is rotable and fits in the chanter with a cork tap and tunes easy to the drone. The chanters I make in three sizes. The fundamental keys are:
A, length 240 mm (a-minor, A-major, e-minor and
E-major), Price: 2000 SEK
G, length 260 mm (g-minor, G-major, d-minor and
D-major) Price: 2000 SEK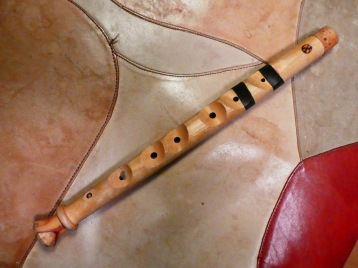 F, length 280 mm (f-minor, F-major, c-minor and
C-major) Price: 2400 SEK

The drones delivers in two sizes:
E-D (length 245 mm) Price: 2000 SEK
All inner parts are drilled 6 mm and all outer parts are drilled in 7 mm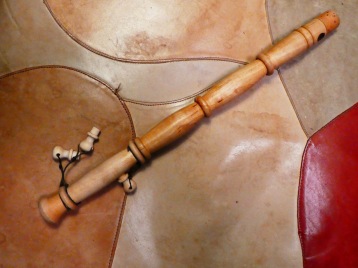 C (length 305 mm) Price: 2400 SEK